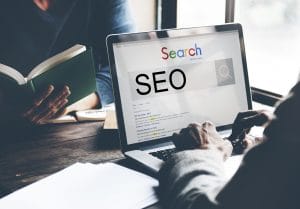 Adding meta data to your website provides additional information that can make your links look more appealing in search engine results pages (SERPs). The inclusion of this information lets you share a "preview" of what people can find on your link, and more information about your practice. Is this something you currently keep up with? Are you taking the quality of your links into account when adding new pages to your website? These technical details can quickly become frustrating if you are not familiar with website development and maintenance. We can help you keep up with modern technology by providing this kind of support. We can also help you replace an older website, or move to a new site design, to keep your online presence attractive and current.
Providing Meta Tags And Descriptions With Your Links
Providing unique titles and descriptions to your page links will make them appear more professional, while also giving people a chance to see how your page can help them. Because the user experience you provide plays a part in ranking your links, you also benefit by letting people confirm you have the information they want. Because of this, the people who visit your site are more likely to spend more time on it, and demonstrate the value of your page to Google's search algorithm.
Make Sure Your Meta Information Is Unique!
Originality is important for your website's SEO success. Google can lower the rank of a site that appears to have duplicate information, so repeating the same meta information can put you at a disadvantage. When we create new content for your site, we use original tags and descriptions, so there is not an issue that might negatively impact your ability to reach people.
We Can Help You Maintain A Modern, SEO-Optimized Web Presence
Keeping up with new developments regarding website technology and online marketing trends can help you reach more people. This effort can also demand effort and expertise that are hard to expend when you are managing your practice! We can help you sustain your website, and successfully connect with people in your community, with modern digital marketing support. That means covering website trends, as well as updating your site regularly with useful content. With this extra help, you can continue managing your practice while trusting that your online marketing needs are being expertly handled!
MDPM Consulting Can Help You Reach More People With The Right Meta Data
Meta data can help you make your links look better on SERPs, and provide better information for people who are looking for dental care in your area. MDPM Consulting can help you manage the technical matters concerning online marketing, while also providing original, compelling updates to your page! For more information, you can reach us via the contact information below!
Are you using meta data to make your links attractive to potential site visitors? Contact us today and let us help! Email MDPM Consulting atinfo@mdpmconsulting.com, or call us at 972-781-8861.