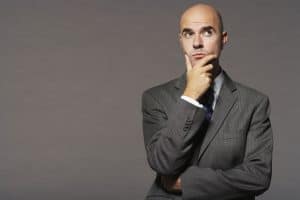 The Google Marketing Live event reveals important information that can affect the future of SEO and online marketing in big ways. The opening day of the event led to helpful details about future products, and offered valuable insights into what digital marketers should focus on to enjoy continued success. These changes and developments are worth your time and attention. After all, your ability to maintain and promote a successful website can play a big role in reaching new people, and bringing new business to your practice. We can provide you with guidance on promoting your practice, and help you maintain a modern website that people in your area can easily discover.
Will Changes To Online Marketing Affect You And Your Practice?
As privacy concerns reduce the amount of data available about user behaviors, better measurement tools are doing a more effective job of observing the way people engage with apps, ads, and websites. Because of these updates, successful sites need to focus on more than just latching themselves to the right keywords. Giving people access to reliable information, answering relevant search queries, and maintaining a trustworthy and attractive space online can be vital to attracting new patients.
Keeping Up With User Behaviors
Google's efforts to improve its measuring and reporting mean that more sophisticated actions can be tracked. In fact, the new reporting metrics may be able to keep up with offline activities! This can seem overwhelming – you are already focused on the needs and concerns of your current patients, and now you have the navigate the behaviors of people online. We can provide you with technical support, including important website design updates, to help you respond to new trends and developments based on more sophisticated measurements.
We Can Help You Keep Up With Online Marketing Trends, And Sustain SEO
Because people are so reliant on digital information to make decisions, the ability to keep up with changes in the world of SEO can affect many businesses. Simply put, if a neighboring practice has a better understanding of how to connect to people online, you can have a harder time attracting new patients. We observe and analyze important SEO trends, so we can recommend better strategies, and help you keep your practice visible online!
MDPM Consulting Can Help You Maintain An Effective Online Marketing Strategy
As the world of online marketing continues to change, MDPM Consulting can help you sustain a successful website. If you have questions or concerns about your ability to attract new patients online, let us know! We can address the variety of factors that impact your visibility, so that you see benefits from your digital presence. For more information on how we can help you, we can be reached with the information listed below.
Are you trying to maintain a successful website for your practice? Contact us today and let us help! Email MDPM Consulting atinfo@mdpmconsulting.com, or call us at 972-781-8861.