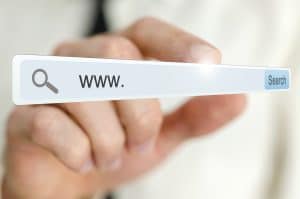 What are you currently doing to make sure your links are as appealing as possible on SERPS (Search Engine Results Pages)? The placement of your links can certainly impact your success in reaching people, but the right efforts to optimize your page can also help you share more information in Google's results pages. Title tags can be particularly valuable to you if you want to attract people, and boost your SEO. An appropriate title tag informs can serve as an enticing preview of the content found at the link. With this information made readily available, a person who encounters your link online can be encouraged to click, and learn more about what you can offer!
Do Your Links Look Appealing On SERPs?
The design of your website is important, but you should also be concerned with how you represent yourself in SERPs. With the right site optimization efforts, you can make sure to share more than just your URL on Google and other search engines. By sharing a preview of your page, contact information, and more details about your practice, you can make your links appear more legitimate, and appealing.
Why Should You Add Title Tags To Your Content?
With title tags, you can "preview" your pages for anyone who finds your links in Google, or on another search engine. We take care to provide your website content with informative and appealing tags. These can reinforce that your blog is the right place for someone to visit if they have questions about oral care. The right title tag can do more than just provide context – this is also an extra "pitch" to make your link seem more useful than the others delivered by an online search.
Making Effective Use Of SEO-Friendly Features When You Post Content
By establishing good on-page SEO, and creating website content that can appeal to potential visitors to your practice, we can boost your online visibility. In addition to placing title tags on your links, we can help you effectively use keywords, create original content that offers a better user experience, and keep you informed about changes in online marketing that can impact your efforts to connect with people.
MDPM Consulting Can Use Title Tags And Other SEO-Friendly Features To Help You Reach People!
With the support of MDPM Consulting, you can do a better job reaching people with your website! We can help you understand the benefit to on-page SEO, and use modern tools and digital marketing strategies to make your online presence more beneficial to your practice. If you would like to learn more about how we can help you, contact us with the information provided below!
Are you putting effectve title tags on your web pages? Contact us today and let us help! Email MDPM Consulting atinfo@mdpmconsulting.com, or call us at 972-781-8861.