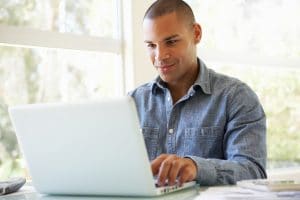 You might not realize it, but the effort you put into making your website appealing and trustworthy to visitors can also help to make your page easier to find. Google and other search engines build trust with users by providing them with the best links to address search queries. Because of this, your EAT – Experience, Authoritativeness, and Trustworthiness – are metrics that Google measures and relies on to determine your rank in search results. We can help you improve your EAT by creating original content that is useful to site visitors, while still focusing on the technical details that help boost your overall SEO.
Understanding EAT, And Its Impact On Your SEO
While you obviously want people to find your website, your real goal is to use your site to increase your number of patients. Your online visibility is important to this goal, but the experience people have on your page also matters. After all, if people who visit your website are less than impressed, they can simply return to their search results to find a different practice. By making an effort to provide better content on a modern, appealing website, you can make it more likely that people will feel encouraged to look into the services you provide. You also benefit when it comes to being discovered, as Google is interested in rewarding sites that possess higher quality content with higher rankings.
Other Benefits To Providing Quality Content On Your Page
Your content is useful for many reasons. While keyword and location tagging can be overemphasized to the point of hurting your site, we can implement these with greater success, so people near you have an easier time finding you. On top of making sure your content is compelling, and set up with the right details, you need to make sure the material is original. We only use original content, as evidence of duplicate content can harm your SEO efforts.
We Can Help You Maintain A Website That Impresses Visitors, And Attracts Patients
We can take on the many different challenges associated with online marketing. If your website is out of date, we can provide important technical and site design updates. If you are starting a new practice, or simply want a new website, we can assist with this, too! Our services are meant to help you cover all areas of your digital outreach, so you can enjoy the results of effective online promotion.
MDPM Consulting Can Help You Understand The Value Of EAT For Your Website
MDPM Consulting can provide you with the kind of quality content that site visitors – and Google – can appreciate. If you wish to learn more about the many online marketing services we can help you with, please contact us via the information provided below.
Are you familiar with EAT, and its value for your website? Contact us today and let us help! Email MDPM Consulting atinfo@mdpmconsulting.com, or call us at 972-781-8861.