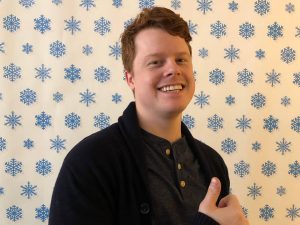 Creating ways for your staff and patients to engage with your dental office is a cornerstone for effective dental practice marketing. Using a social presence and blogging on your website can help attract new eyes to your practice, and those new eyes can ultimately become new clients. How can you create engaging content to fill up these channels consistently? One of the best ways to do so is by encouraging your clients and staff to create the content for you. That's where the MDPM photo booth kit comes in. Photo booths are a fun way to invite your stakeholders to make fun content on your behalf.
Use the MDPM Photo Booth Kit in Your Dental Office
MDPM Consulting is a digital marketing firm that specializes in dental practice marketing. That means we're always on the look out for fun tactics to help our clients grow. Of course, SEO practices, website design, and reputation management are vital parts of growing your dental practice. But establishing a fun online presence is important too! You can use the MDPM photo booth kit to create an easy way for your clients to take fun pictures at your office. Encouraging them to share those photos online helps spread the word about your dental practice.
You Can Build a Contest Around the Photo Booth
If you're ready to take your social media engagement a step further, you can try designing a contest around the photo booth. Set up the MDPM photo booth kit in your office and encourage your patients to take photos and post them online. You can use a hashtag that is specific to your practice and/or the contest to track entries (and track the effectiveness of this campaign). Offering a fun giveaway, like whitening treatment, will incentivize your patients to participate. Having your patients create and share their own organic content will help you reach people that you never would have otherwise.
Tapping Into Your Stakeholders' Networks Is a Valuable Marketing Practice
What makes user-generated content so valuable to marketers? When your stakeholders — your patients, staff, and even suppliers — create social media content and share it, they're doing so with their network of friends and followers. These are people that may not already know about your business. Suddenly, your dental practice is creating organic reach with new potential clients that you would have had to pay to reach before. This is what you can do with a consistent social media presence!
MDPM Consulting Manages Social Media for Dental Practices
You may be excited by the idea of creating a social presence online, but you might not have the time and knowhow to do so. MDPM Consulting can help. In addition to creating stunning websites, we also provide social media management services. Learn about all of the digital marketing services MDPM Consulting provides by contacting the Dallas, TX office at 972-781-8861.