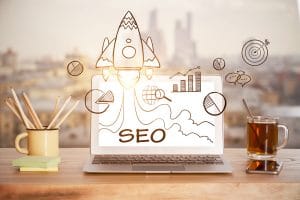 Google can offer important guidance for improving and maintaining your SEO, particularly when you are trying to determine how to adjust your online marketing to a recent algorithm change. With that said, the practice of maintaining a truly beneficial website for your practice can sometimes call for smart practices that Google may not call out. If you are not keeping up with digital marketing trends, it can be tough to manage your website with confidence. We keep up with the trends, changes, and consistent strategies that can help you reach more people online. Our range of services includes technical support, as well as consistent content that can effectively promote your practice.
Providing Useful, Trustworthy Content For Users
If people trust your content, and feel that it effectively addresses the concerns that sent them to Google (or another search engine) in search of information about dental care, they can spend more time on your page. The actions of users can shape Google's ranking, but quality content is about more than just where you appear in search engines. Consistently sharing useful information can give people more confidence in your practice, and make visitors more likely to set an appointment with you!
Successfully Implementing The Right Keywords
While specific keywords help you reach the right people, and make your value more apparent to search engines, you should also focus on LSI (Latent Semantic Indexing) keywords. These keywords help make it clear how your site can benefit people in different contexts, so you are more likely to be found in different searches. By sharing blogs on a frequent basis, you can cover more variations on matters concerning oral health, and cosmetic smile concerns, so you are more visible at the right times.
While keyword usage can be valuable for your site, you can be less strict with keywords in your URLs. Google's updates have made it easier to determine what kind of service, or services, people might be interested in based on their search terms. In other words, even if your URL does not have "cavity treatment" in it, Google can predict that a person entering this as a search term would probably like to see a dentist.
Make Sure Your Website Is Secure!
Has your website been moved from HTTP to HTTPS? This transfer is an important one, as an HTTP site can be hit with a "not secure" label. As a result, people might be wary of your page, meaning that even if your link is high-ranking, it may get less traffic than you hoped to see. We can update your website, and even build you a new site, to make sure your page is attractive to potential visitors.
MDPM Consulting Can Help You Stay On Top Of Important SEO-Related Tasks
MDPM Consulting monitors developments, updates, and technology improvements that can impact SEO. With our expertise, we can help you reach more people, and do a better job promoting your dental services online! For more information, you can reach us with the contact information provided below.
Is your website truly set up for SEO success? Contact us today and let us help! Email MDPM Consulting atinfo@mdpmconsulting.com, or call us at 972-781-8861.