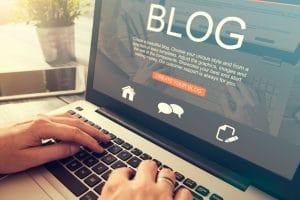 By sharing blogs on your website, you can familiarize potential patients with the services you provide, and try to address common issues that motivate people to schedule oral health care. Your blogs also create new links for Google to index, and share, meaning you have more opportunities for people to find your page. While the benefit to sharing blogs can be easily recognized, you can feel unsure of how many blogs you should share, and how often you should post new content. We offer different posting options you can choose from, so that you can select the volume of new content you share. To make the most of every new post, we provide original content that is both user-friendly, and structured for better SEO.
Sharing A Blog Every Week
Sharing one blog a week gives you a limited amount of new content to share, while still keeping your output consistent. While you have fewer opportunities to highlight the services you offer, and to share keywords and topics that people are likely to search for, you can still produce meaningful updates that can draw in new patients.
Featuring Three Blogs Per Week On Your Site
With three blogs per week, you are making more updates, and – simply put – you have more links for people to find online. Providing more content can help you share a wider range of services you provide, so you can cover more treatments that patients can look forward to from you. Because new content can be shared through social media, this option also means more activity on your profiles, in addition to the planned monthly posts we can provide with our monthly social media packages.
Sharing Daily Blog Updates On Your Site
By sharing daily updates, you can show Google that your site is being consistently provided with new information. You also have a daily opportunity to share new content that can address patient concerns, familiarize people with important services, and remind the people in your area of the importance of preventive dental health care. This can be an ideal approach if you offer multiple specialties, and want to make sure the different services people can count on you for are being promoted on a consistent basis.
Talk To MDPM Consulting About Using Blogs To Promote Your Practice
With original, SEO-friendly blogs on your website, you can attract new patients, and create new links for Google and other search engines to share. You can also make sure you have more opportunities to help people in your area understand what they can count on from professional dental services, particularly the services you are ready to provide. If you have questions about the value of blogging for your online presence, or any other questions about the importance of digital marketing, let us know by contacting our office via the information provided below.
Are you ready to learn how quality blog content can help you grow your website, and your practice? Contact us today and let us help! Email MDPM Consulting atinfo@mdpmconsulting.com, or call us at 972-781-8861.