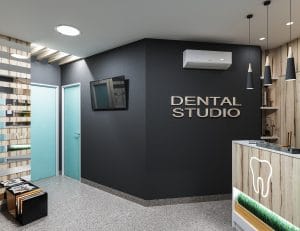 Planning content for your social media channels can take up a lot of time, and working without a plan is even worse. Without a content strategy in place, your social media channels can feel directionless and inconsistent. It's best to create a monthly calendar that keeps you on track and allows your voice to remain consistent. So how can you reliably plan content for a month at a time? Easy social media content ideas are actually waiting for you inside your office. Sharing personal happenings and practice achievements with your audience makes for great content.
Personal Social Media Content Is Relatable and Humanizing
Social media posts with photos and/or videos frequently outperform posts that are just copy alone. People like to look at pictures, and they especially like to look at pictures of other people. Focus your social media content on the people that make up your dental office, rather than just the office. If someone has a personal milestone, like a birthday or an anniversary, share that with your followers. If your dental practice is featured in a local publication, let your fans know about it through social media. People have chosen to follow your social account, so they want to hear from you.
Choose a Natural Voice for the Copy of Your Social Media Posts
Think about the types of content you like to read and view on social media. Those types of content probably involve people, and they're probably written in a familiar tone of voice. Making your social media content overly formal or writing in adspeak can create distance between you and your audience. Instead, focus on the personal. Choose a writing voice that is familiar and welcoming. Write as a person, not as an institution. The more human touch you can add to your online presence, the more engaging your content will be.
Use Your Office Calendar When You Begin to Plan Your Social Calendar
If you're still looking for a starting point for your social media calendar, starting with an office calendar is usually a good idea. You're probably already keeping track of staff birthdays and special events. These are the types of subjects that make for relatable, humanizing social media posts. It's also a good idea to look at the actual calendar. You can create timely social media posts based on national holidays, and personalize them for your office. Social content planning doesn't have to be stressful!
MDPM Consulting Can Organize Your Social Calendar
In addition to creating awesome websites for dental practices, we also provide social media content and management services. If you want to build your dental office's online presence, but you're not sure where to start, we can help. Learn about how social planning can engage patients by contacting MDPM Consulting in Dallas, TX at 972-781-8861.