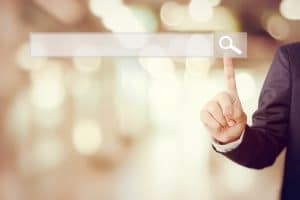 When it comes to boosting your SEO, it can help to understand what people are doing when they look for information online. Organic search trends can help you understand what search engines people rely on, and what devices they tend to use when they perform a search. In addition to helping you keep up with what people do when they go online in search for information, we can help you make sure your site is set up to be more easily discovered by people. That can mean making sure your site has technical features that can boost your standing, or making sure your page is easy to read and explore when people find you with mobile devices.
Does Your Site Have The Right Technical Features To Boost Your SEO?
Google remains the dominant search engine people count on when they want to find a service, or an answer to a question. When it comes to ranking highly in Google, people sometimes hold onto dated methods for boosting SEO, because they are unaware of relevant algorithm updates that have impacted the effectiveness of their ongoing strategies. This can impact the value of your content, particularly if you are still trying to make your site look more relevant with keyword emphasis and link sharing, while ignoring the higher value of content geared towards a better visitor experience. It can also hurt you if your site does not include the kind of technical updates that will make it easier for Google to crawl your site, and rank it.
User-Friendly Design And Content Choices Can Help Your SEO Efforts
As mobile devices have become more useful to people, the need for a mobile-friendly website has increased over time. Your site's online ranking may be seriously impacted if your page is not updated for mobile friendliness. While this is a significant design issue, it is not the only instance where an outdated website or format can hurt you. We can help you make sure your website features the right look, and technical features, to reach more people. We are also ready to help if the time has come to lose your old website, and develop a new site for your dental practice.
We Can Help You Keep Up With Changing Trends That Affect Digital Marketing
While it is still dwarfed by Google's popularity, DuckDuckGo's recent growth is a nice reminder that the world of SEO and online activity can change in ways that might surprise you. If you leave your website running, but fail to track the changes that can impact its visibility, you can see less and less value from your online presence. We keep track of these matters, so that we can make sure your site enjoys the right updates to stay current, and continue benefiting you.
MDPM Consulting Can Help You Maintain Successful Online Marketing Efforts
MDPM Consulting is ready to help you maintain a web presence that continually delivers value for your practice! To learn more about how we can address your particular needs, you can reach us via the contact information listed below.
Are you struggling to keep up with the trends in online marketing and SEO? Contact us today and let us help you! Email MDPM Consulting at info@mdpmconsulting.com, or call us at 972-781-8861.