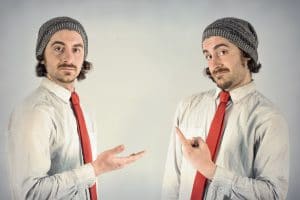 The content on your website can serve multiple purposes. While your primary goal in maintaining an online presence is to attract new patients to your dental office, you should focus on several factors to make that happen. You can create meaningful content to match the kinds of questions people search on Google and other search engines, establish your experience in the dental field, and outline the services you provide. We provide original content that is created to help improve your SEO. Trying to fill in your pages with copied information – even when text is cited in blockquotes – can actually hurt your efforts to reach more people.
Posting Duplicate Content On Your Website Can Hurt Its Ranking
When Google identifies duplicate content on a web page, the page can be devalued. Why would Google care whether the text originated with your site or not? One issue is that repeated content can be found elsewhere, so its value is diminished. Even if the content comes from a different part of your own website, the material simply has less to offer when people can find it at a different link.
Creating Quality Content On A Consistent Basis
Consistently produced website content may feel daunting, but your commitment to original material can help you reach more people, and see more value from your digital marketing efforts. Every new link on your page is something Google can discover, and share. When new content is created, new keywords and topics can be introduced on your site, which means there are new opportunities to satisfy the interests of potential patients in your area.
Making Updates To The Content, And Look, Of Your Website
Should you consider changing more than just the text on your site pages? As new trends emerge, and new technology changes what you can do with your website, you can see increased value in changing your site design. In addition to helping you maintain a successful online presence, we can talk with you about the merits of pursuing a new site design, or even replacing your page with a brand new website! Taking these steps can help you keep up with competing practices, and give you an advantage when it comes to connecting with people in your area.
Talk To MDPM Consulting About Identifying And Removing Duplicate Content
Duplicate content on your site can affect your online ranking, and make it harder for you to reach people. MDPM Consulting is prepared to support your practice by offering original content with value for your site, and its visitors! This is one of many services we can take on to help you reach more people through digital marketing. To learn more, please contact us using the information provided below.
Is an issue with website content quality affecting your ability to reach people online? Contact us today and let us help you! Email MDPM Consulting at info@mdpmconsulting.com, or call us at 972-781-8861.