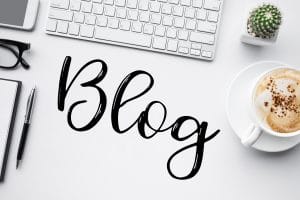 Using search engine optimization tactics is a great way to drive organic search traffic to your website. From your website, a potential client can learn more about your services and offerings. Getting them to that landing page is a huge accomplishment. So, how can you be sure your SEO tactics will land more views of your website? You should start by gearing your SEO content toward your audience, the right audience. Determining who your audience is and what kind of content best serves them will help you decide on how to generate content for your website.
Complete Audience and Keyword Research Before Generating Content
This sounds simple enough, but if your SEO tactics aren't based on any data, then they probably aren't actually serving you that well. Learn as much as you can about your audience, by surveying current clients, and getting as specific as possible about the type of people who need your business. Then, you should complete thorough keyword research as it relates to your services and your audience. How will your audience find your website? You can use free online tools to determine the frequency with which various keywords and keyword phrases are searched and clicked on.
Make Sure People Can Use the Content that You Create
To improve your Google search ranking, you want people to find what they're looking for on your page. That's why they're using a search engine after all. The longer someone spends on your page, the more value Google will see in that search result, and up you will move. That means that users need to be able to use the content that you create. Make sure that your content is easily readable and well-organized. Your title should not be misleading or "click baity," but rather, your title should be a clear, accurate representation of the content on the page.
Be an Expert in Your Field
When people use a search engine, they're often looking for authority; they want to be sure they can trust the information they're receiving. If you have expertise in a particular field, consider focusing your content there. Demonstrate your credentials as an expert so that people (and by extension, Google) know they can trust you. This is a great place to start when you're creating a content calendar. Show off your expertise and help eager search engine users find the information they're after.
MDPM Consulting Creates Strong SEO Content
If you're ready to up your SEO game, MDPM Consulting is ready to help. Our team will create custom SEO content tailored to your website and business. Organic search traffic produces strong leads for your business. To learn about all of the services we offer, contact MDPM Consulting in Dallas, TX at 972-781-8861.