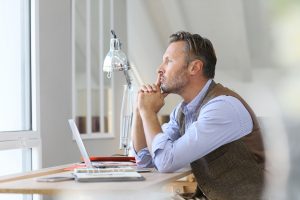 How important is the content on your website to your ultimate goal of reaching people online, and making a compelling case for visiting your dental practice? While Google's algorithms can take many factors into account when ranking your site in search results, quality content can help you win a more favorable placement. With helpful, original information present on your site, you can be easier for people in your area to find when they search for dental care online, or whenever they enter a question into Google concerning their oral health. We provide effective site content, and ensure that your page is consistently providing new posts, in order to help with your online marketing goals.
Did Google's March Algorithm Update Change The Value Of Website Content?
Last month, Google implemented another update affecting the algorithms used to review and rank websites. While the goals of particular updates are not explicitly shared, expert reviews of an update's effects can be useful in determining an algorithm's planned impact. One observed change concerns sites that share content containing less value, with limited posts – these sites appear to be having a more difficult time ranking well.
Make Sure Your Approach To SEO Focuses On User Experience
Search engines want to make information easy to find – with that goal in mind, you can understand why site content quality would be of interest. Your overall efforts to improve your site's SEO should focus on the experience you offer users. As algorithm changes improve Google's ability to analyze a site's ability to provide a positive user experience, a quality web presence that focuses on people over algorithms becomes increasingly important.
Sustaining Your Online Visibility When Algorithm Updates Occur
Because we keep up with changes in the world of SEO, online marketing, and search engine updates, we can help you maintain an effective online marketing presence! Our office can work with your practice to ensure that you have a modern website, with the right features and content to reach more people. You can also count on us to improve your social media marketing efforts!
MDPM Consulting Can Help You Sustain Your Website With Quality Content
A modern approach to online marketing should focus on providing a positive user experience. MDPM Consulting can help you add value to your site by providing quality content on a consistent schedule! Offering site content is an important aspect to online marketing, and it is one of many areas we can focus on in order to boost your SEO. If you would like to learn more about the value of site content, or if you have questions about how you can improve your approach to digital marketing, you can reach us via the contact information provided below.
Does your website feature useful, original website content? Contact us today and let us help you! Email MDPM Consulting at info@mdpmconsulting.com, or call us at 972-781-8861.