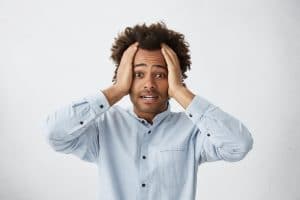 While Google Plus is still running today, it is being phased out by Google. It may not be as frequently visited or used as networking sites like Facebook, but many people have turned to Google Plus as part of a larger online marketing effort. Will your SEO be hurt by the end of Google Plus? There are steps you can take to retrieve useful information from your page. Because we keep up with changes in online marketing that have the potential to impact SEO practices, we can help your practice maintain its digital visibility in moments of significant change.
What Should I Do With My Google Plus Information?
Google is giving users the chance to download and move data from their Google Plus pages. You can also find data about your referrals from your page, which can tell you how many site visits resulted from your account. Pulling information, and concentrating your social media output on other pages like Facebook and Instagram, can help you continue to use social channels to promote your practice. You should keep in mind that in addition to moving information from Google Plus, your site should be updated to have Google Plus icons removed, to avoid confusion.
Making Effective Use Of Social Media Accounts
Using social media to promote your practice may feel daunting, but you can see real benefits from your activity. If you feel unsure of what to post, or how active your presence should be on Facebook or Instagram, you can appreciate our Social Media Kit. These kits are provided on a monthly basis, and they contain images and captions that can encourage engagement, and create new links for people to find online.
We Can Help You Sustain Your SEO, Even When Big Changes Affect Online Marketing
The loss of Google Plus can have a different effect on different people. Even if your engagement with it was limited, this should serve as a reminder that potentially major disruptions can sometimes affect your online marketing strategy. We can help you focus on the kind of organic SEO efforts that have lasting value. We can also warn you about changes to online marketing trends, and help you keep up with developments that affect how you market your practice on the digital landscape.
MDPM Consulting Can Help You Maintain Your SEO
MDPM Consulting is ready to help you promote your practice online. We can help you keep up with technology updates and user habits that can influence digital marketing trends, so you continue to see value from your practice's website. If you would like to learn more, you can reach us through the contact information below.
Do you have questions about the end of Google Plus? Contact us today and let us help you! Email MDPM Consulting at info@mdpmconsulting.com, or call us at 972-781-8861.