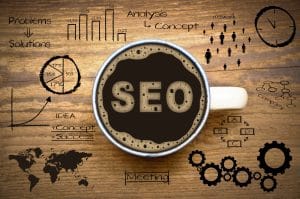 How easy would it be to find your website on Google when searching terms related to dental care? When someone does find your link, how much information do they really see? Improving your SEO can be about more than just where you land on Google's SERP (Search Engine Results Page). With the right features, you can actually make sure people see helpful information concerning the page they are about to review, your contact information, and even promotions you are currently offering. We can offer the kind of guidance and technical skills needed to boost your SEO, and making better use of Google, in order to increase your visibility online.
What Will People Find When They See Your Link On Google's SERP?
A highly placed link on Google's front page can certainly receive more attention from users, but you should think about more than just where your links are appearing. We can provide you with technical support to make sure your website communicates more information to Google, which can lead to more details appearing with your link on the SERP. With more details, and information on the content provided in your page, you can be seen in a more positive light by potential site visitors.
Your SEO Efforts Are Affected By Your Content, And The Right Technical Site Features
Your SEO efforts should be more than a series of "tricks" or "shortcuts" that make your page appear higher in searches about dental care. If your attempts to make your site more visible still rely on an overuse of links or keywords, you should know that advances in technology and key Google updates have made these tactics less effective. We can offer a better approach, which combines original content produced to engage your site users, along with better website designs, and the right technical features to better communicate with search engines.
Is It Time For You To Update Your Online Marketing Strategy?
Holding tight to your original online marketing strategy can lead you to miss out on important new features that are important to SEO. We monitor changes to technology, and shifting trends in online marketing, so we can maintain your site's value. Of course, we can do more than just help you with your SEO. Your website, like your marketing strategy, may be due for an update – we can provide you with a new website, or help you make smart changes to your current site design.
MDPM Consulting Can Boost Your SEO, And Help You Take Advantage Of Modern Google Features
MDPM Consulting is ready to help you reach more people online, and maintain a better website marketing strategy. To learn more about how we can support you, please contact us by using the information provided below.
Are you ready to learn more about our Photo Booth In A Box? Please contact us today and let us help! Email MDPM Consulting at info@mdpmconsulting.com, or call us at 972-781-8861.