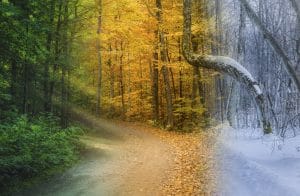 Depending on what part of the country you're in, spring can feel closer or further away. When snow continues to pummel the ground, it can be difficult to picture beautiful blooms taking its place, but spring is coming. It's time to start planning for any spring seasonal marketing that you'd like to do. Staying ahead with your marketing calendar allows you to avoid scrambling for content, and it gives you the ability to adjust your schedule as needed. Spring break is on the horizon, so here are some marketing opportunities that your dental practice should consider.
It May Not Feel Like Spring, But Spring Break Is Less Than a Month Away
For many high school and college students, spring break is less than a month away (regardless of weather). For some, that means a week-long vacation to somewhere warm. For many though, spring break is a much needed week off. Primary school students will be home during the day, and college students may visit for the week. This creates a marketing opportunity for your practice. Consider running a special for students during March. Remind your current patients that now is the perfect time to schedule an appointment that won't require their children to miss school.
When Creating Marketing Materials and Specials, Consider the Types of Treatment Your Patients Need
If you're trying to decide how to gear your spring marketing toward these younger patients and their parents, consider their needs. High school and college students often need their wisdom teeth removed, and the recovery timetable for this treatment can create some logistical problems. Having a week off is a huge help. Consider offering a special for wisdom teeth removal, or teeth whitening. You could also consider creating a contest for your office, inviting patients to share their spring break photos. This is a fun way to drive engagement on your social media platforms.
Having a Marketing Calendar in Place Allows You to Plan for Seasonal Events
It's a good idea to start planning your marketing efforts in advance, because having a plan allows you to be flexible. If you're anticipating what your spring schedule will look like, you can have marketing materials ready to go. If you need to adapt that schedule, you'll be working off of a coherent plan, rather than making up your marketing on the fly.
MDPM Consulting Offers Dental Marketing Consultations
We specialize in dental practice marketing, so we're familiar with your industry. Our team can help you develop a marketing plan that keeps you ahead of the seasons. Whether you need mailer materials, social media management, or a new website, MDPM Consulting can help. Learn more about all of our services by contacting the MDPM Consulting office in Dallas, TX at 972-781-8861.