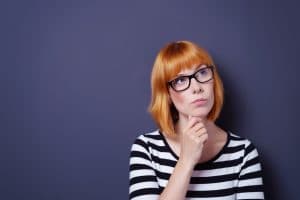 Is it really possible to boost your website's SEO without making direct changes to the site? You can find exciting opportunities to improve your online visibility by making better use of your profiles on different social media accounts. These accounts give you new spaces to promote your practice, and help people feel more connected to you and your team. They also give you an extra boost when you need to share information, or new website content. We can help you engage with people online through website support, and by giving you valuable guidance on your social media activities.
Are You Really Making The Most Of Your Social Media Accounts?
Could more social media activity help your practice? When you consider how your pages give you the opportunity to communicate with patients, share details about office activities and specials, and introduce people to new staff members, you can see great benefit to maintaining active profiles. You can also use your pages to send out new links for new site content, which can lead to more attention, and more engagement. Your social media posts also give you more opportunities to foster personal bonds between you and your patients, as the format can feel more familiar, and friendlier.
Using Your Social Media To Build Strong Relationships With Current Patients
Your online marketing efforts should be seen as more than just a way to reach new people in your area. Of course, a well-made website and smart site content can be great introductions to you, and your practice. With that said, you can look at your website marketing, and your social media activity in particular, as a means of building stronger links with your current patient base. You can share pictures and details about community involvement, let people know more about your staff, and post fun and informative content.
Creating A Better Approach To Online Marketing For Your Practice
We can cover a wide array of online marketing efforts, and make sure you have many different angles smartly covered. We can take on the task of updating your website design, or replacing a page that is beyond due for a replacement. We can also help you by sustaining your online presence with social media content, and website posts that can attract potential visitors. People who want to find professionals and services frequently browse online to find the help they want. Your thorough, SEO-friendly approach to online marketing can make you easier to find, and more attractive to potential patients!
MDPM Consulting Can Help You Reach More People Through Better Social Media And SEO Activities
At MDPM Consulting, we are prepared to help you take on your online marketing efforts, and reach people through website and social media content! To learn more about the importance of online marketing for your practice, and the many areas we cover, you can contact us by using the contact information provided below.
Did you know that better social media activity can help you improve your site's SEO? Please contact us today and let us help! Email MDPM Consulting at info@mdpmconsulting.com, or call us at 972-781-8861.