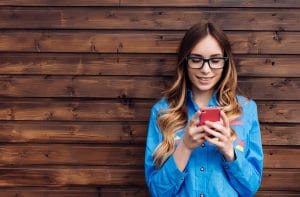 What does it mean to have a site that is mobile-friendly? Simply put, you should have your webpage set up to work well for people when they access it through a mobile device like their smartphone, or a tablet. This can offer site visitors a better experience on a popular platform, which is why mobile-friendliness is something Google cares about. If you are concerned your site is not mobile-friendly, your ranking in relevant search results can slip, and you can lose the potential interest of people who find you on their phone or tablet. We can help you navigate this, and other matters of website design, that impact your ability to market your practice online.
Is Your Site Modern Enough To Enjoy Effective SEO?
Your best approach to SEO is one that focuses on what visitors see, and on the technical features that Google evaluates when determining your rank. If your site is not set up to work well on a mobile device, or if it lacks the right data to convey mobile-friendliness to Google's bots, your site can seem less appealing. This is one of many areas where an outdated design can hurt you.
An Outdated Website Can Affect How People Perceive Your Page (And Your Practice!)
The life of a website is typically three to four years. While you can make design changes over time, you may find that if too much time has gone by without a replacement, you can struggle to make your page look interesting or relevant. You can also miss out on updated technology that enables you to provide a better experience for users. Remember that a first-time visitor to your site can count their visit as their first interaction with you, and your practice. If your page makes an underwhelming impression, that person can be less likely to set up an appointment.
We Can Work With You To Make Your Site Modern And Attractive
We take care of the many aspects of SEO that might feel frustrating, or too time-consuming, for you to take on by yourself. We are ready to help you create a new website design, and we can even replace an outdated website with a new one. You can also rely on us for original website content, which can help you create more links to your site, and material that can boost your SEO and user engagement.
MDPM Consulting Can Help You Make Sure Your Site Is Mobile-Friendly
If your website is not prepared to work well on mobile devices, it can hurt your ability to reach people online. MDPM Consulting is ready to help you become mobile-friendly, while also providing many other forms of SEO support. To find out more, you can use our contact information listed below.
Are you worried that your site is not set up to be mobile-friendly? Please contact us today and let us help! Email MDPM Consulting at info@mdpmconsulting.com, or call us at 972-781-8861.