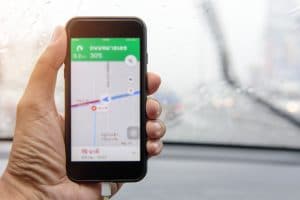 Social tools and online review platforms give you an easy-to-use channel for communicating with customers and clients. You can receive direct feedback and use that feedback to inform your business practices. This tool makes it easier to communicate, but it also creates an obligation for you as the business owner. You need to respond to reviews and questions in a timely manner. Keeping up with these platforms just got easier, thanks to a new development from Google Reviews. You can now respond to Google Reviews from Google Maps on desktop.
Previously You Could Only Respond Through Google My Business
The Google Maps feature just makes it easier for you to stay on top of Google Reviews. In the past, you had to log in to your Google My Business profile (or use the app) to access this information and respond. There are still plenty of useful features in the Google My Business interface that you should absolutely be using! These include adding a description for your business, which we discussed in a previous blog post. If you haven't visited your Google My Business profile in some time, or if you've never set one up for your business, this is the time to do so!
Responding to All Google Reviews Is a Best Practice for Your Business
If you're not currently responding to the Google Reviews that your business receives, it's time to start doing so. Responding to all of these reviews shows clients and customers that you care. It also gives you the chance to publicly address any concerns about the business. Sometimes, when you receive a negative review, it's not necessarily about your service, but the expectations of the customer. With your response to their Google Review, you can address this gap in expectations and help clarify your business practices for other clients or customers who may be researching your business in the future.
You Should Have a Protocol for Responding to Reviews
In order to maintain a consistent voice and online presence, it's a good idea to have a protocol for responding to Google Reviews. You should set aside time each day to check for new reviews and potentially respond. Come up with a standard response that includes an acknowledgement of the review, and a thank you for a positive review or an explanation for negative reviews. Always be courteous and polite when responding to reviews. Responding promptly is the best way to establish a good relationship with the person leaving the review.
MDPM Consulting Can Respond to Your Google Reviews
If you need help managing online platforms like Google My Business, MDPM Consulting is here. We specialize in dental practice marketing, and we can create a system of best practices for your online channels, or manage them altogether. Learn about our social media and online marketing services by contacting MDPM Consulting in Dallas, TX at 972-781-8861.