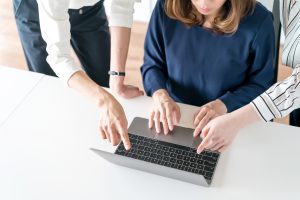 It can be hard to overlook the value of a higher ranking on search engines, particularly Google. People readily enter queries to have questions answered, and to locate people and services near them. Simply put, you want your site to have better SEO, because it makes you easier to find on Google. We can help you with this matter by focusing on your content strategy. In addition to building a strategy around prospective users, we can help make sure that the content you produce and share will be set up to be easily understood, and well regarded, by search engine algorithms.
Understanding The Importance Of Technical SEO
The right technical features communicate with Google's algorithms, which helps you make content more visible for people who use Google searches for dental-related issues. Including things like meta descriptions and title tags will give algorithms a clearer idea of what your content is about, making its potential value and relevance more clear. The goal for any search engine is to put the best content at the top of a person's search results. After all, people want to locate the best information when they have questions or interests. While much of your attention should be on what you provide for visitors, it is also important to maintain better communication directly with Google and other search engines. If your site is older, and lacks features that help you communicate with Google and other search engines, you may be due to replace your page with a new website.
Creating Content That Is Structured For Better SEO
Headers make the subject of a post clear to readers, while also making it easier for search engines to recognize areas where your post might be relevant. You can also use keywords to help Google understand what kind of search queries your posts help answer.
Focusing On SEO While Still Providing A Better Site Experience For Visitors
If you feel like improving your site's SEO can, or should, come at the expense of providing the best possible user experience, you may be holding on to outdated ideas about effective SEO strategies. Algorithm updates have limited the effectiveness of many tactics that have been used to push a link higher in search rankings. In addition to taking steps to better gauge a page's trustworthiness, algorithms also consider how people have engaged with your site. If you have better user engagement (meaning people are staying on your site, and not departing almost immediately), it can reflect favorably for you, and increase your SEO.
MDPM Consulting Can Help You Enjoy The Benefits Of A More Effective Content Strategy
MDPM Consulting readily offers support to dental practices searching for better online marketing results. We can help you by making sure your content strategy is effectively influencing search engine algorithms to rank you highly on local searches concerning oral health care. If you have questions, you can reach us via the contact information provided below.
Are you ready to learn how the right content strategy can help you? Please contact us today and let us help! Email MDPM Consulting at info@mdpmconsulting.com, or call us at 972-781-8861.