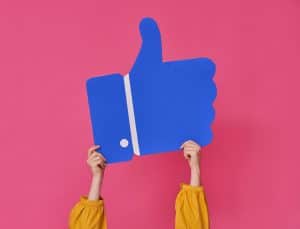 If your dental practice uses social media channels, you should absolutely think of them as strategic instruments to help you brand your practice and engage with patients. However, amidst the planning and content creation, you can't forget that your social channels are supposed to be, well, social. You're trying to reach and engage real people, so why wouldn't you involve those people in your content creation? When you include your patients in your social strategy, it adds personality to your pages and encourages patients to share your content with their social networks.
In a Service-Oriented Industry, Your Clients Are a Symbol of Your Product
Your clientele and prospective patients may be aware that dental health is important, but the services you provide and concepts you promote may be abstract. Happy patients are a way for people to relate to what you do. Using your satisfied patients as part of your content creation shows other patients what they can expect when they come in for a dental visit. When you fill your social media channels with satisfied patients sharing their experience, it will be easy for a new patient to see themselves at your practice.
Give Your Patients a Way to Participate When They're at the Office
We encourage our clients to make it easy for their patients to participate. Have your patients pose for a photo after their checkup. We send our clients materials to set up their own fun photo booth in the office. Right now, we're also promoting an in-office challenge! Have patients do "the floss" dance for a social media video during National Children's Dental Health Month, and host a drawing for prizes. You can create your own challenge or fun way for patients to participate — just make it easy for them when they visit the office.
Utilize the Calendar to Help You Create Social Content with Patients
Social media is a fast-moving environment, which means keeping your content timely is a positive. If you're trying to create social media content that patients will relate to, check the calendar. Create events based on upcoming holidays or seasonal events like graduation. Another great tip for social content is to have fun! When it's fun to create the content, you're more likely to engage patients and get them to participate. Again, utilizing the social networks of the patients who enjoy your services is a great way to reach out to new clients.
MDPM Consulting Wants to Share Your Social Content
We specialize in dental practice marketing, so we love seeing the innovative ways that dentists engage their patients. If you're hosting a fun challenge or special event, let us know about it. We want to share your social content on our channels. If you're looking for ways to engage your patients on social media, contact MDPM Consulting in Dallas, TX at 972-781-8861.