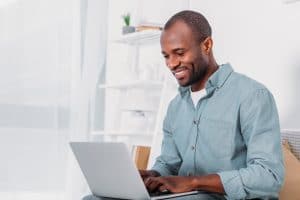 For superior online marketing results, you need to find ways to appeal to both potential patients, and the search engine algorithms that affect your visibility. In many ways, creating a website that is attractive and useful to people can help you improve your SEO, as improved algorithms have found ways to prioritize quality site content. Technical features that help your SEO still matter, and we can help you make sure your site is effectively communicating with Google. We can also keep your site updated with original content that can appeal to site visitors.
What Does Content Do For My Online Marketing Strategy?
How does your site content fit into your larger efforts to promote your practice, and your services, online? One clear advantage to regularly updating your site with content is that you create more links for Google and other search engines to discover, and share. The content itself can tell people what you offer, and help clarify when a situation might call for oral care.
Producing Content That Can Reach People, And Engage With Them
What you post on your site matters, but when you post is also important. We can provide you with an editorial calendar that keeps your posts consistent, and ensures they are being released at times when people are more likely to find them. Consistency is key, and the editorial calendar can prevent the problem of long stretches of inactivity. We also focus on creating content that is easy to read and understand, so we can keep a person's attention. Site engagement is important – when people spend longer on your page, it informs Google that they are finding what they hoped to find from your site.
What Else Can I Do To Effectively Engage With People Online?
Your online presence can help you grow your practice, and enjoy better communication with your current patients. In addition to helping you keep an active presence online with regularly updated content, we can also help you manage your social media activity. Professional accounts on sites like Facebook create more links that speak to your expertise, and they give you new ways to keep interacting with local people.
MDPM Consulting Can Offer A Content Strategy That Helps You Reach People
MDPM Consulting can help you grow your practice by providing both search engine- and person-focused SEO strategies. By paying attention to online marketing trends, and helping you keep up to date with technical and marketing developments, we can help you sustain a better online marketing presence! For more information, you can reach us by using the contact information below.
How can a people-focused SEO strategy benefit your practice? Please contact us today and let us help! Email MDPM Consulting at info@mdpmconsulting.com, or call us at 972-781-8861.