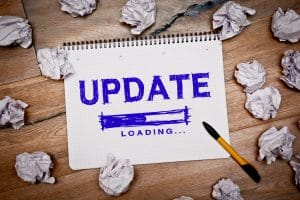 Your digital marketing efforts can help you make sure that people in your area know where you are, and how you can help them address their oral health care needs. If you are depending on an older website to promote your practice, you can struggle to reach people. Updates to technology can help a website communicate with search engines, and more effectively connect with local users. Shifting trends in functional preferences and design styles can also influence how, or if, people find you. We can replace your older website with one that is attractive, easier for people to use, and designed to help you sustain better SEO.
Why Should I Replace An Older Website?
A website's typical lifecycle can typically extend between three and four years. Changes in technology, along with new trends and features in website design, can make your older website stand out for the wrong reasons. If your waiting area looks uninviting, you can understandably worry you are giving patients a bad first impression. Remember that when someone locates your website, that online interaction becomes their first impression, one that can affect how likely they are to make an appointment at all. A better-built site can also be faster, and easier to use, so you are less likely to lose people to frustration over a poor user experience.
Making Sure Your Website Is Built For Better SEO
When your website was built, were you concerned with how it might look on someone's mobile device? Cell phones and tablets are used for online navigation by many people – in some cases, people will use these devices before a desktop or laptop. The ease with which your site can be used online can impact your SEO. Simply put, this means it can be one of the matters a search engine considers when determining where you should show up in someone's online search for dental care. We can make sure your site is made to be mobile-friendly, while also ensuring the right technical features are in place to make it easier for your site to communicate with search engine algorithms, and become easier for people to find.
We Can Maintain Your Online Presence, And Help You Reach More Potential Patients
The way your website is built will be important for its SEO, but the content you share also matters. After building your site, we can help you by crafting original content that gives you an important SEO boost. We can also help you with other aspects of online marketing, like social media management, so that you can reach out with more success to potential patients in your community.
Talk To MDPM Consulting About Building A New Website For Your Practice
MDPM Consulting is ready to help you if you need to replace an older, less useful website with one that can give you better online marketing results. To learn more about what we can offer, please use our contact information, which is listed below.
Are you ready to replace your older website? Please contact us today and let us help you! Email MDPM Consulting at info@mdpmconsulting.com, or call us at 972-781-8861.