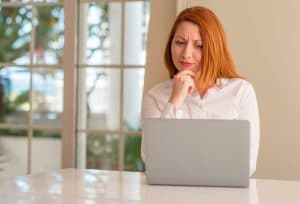 Setting up your Google My Business listing can be important for your online marketing efforts, but you should take care to make sure your information is current, and accurate. Your local SEO efforts depend on Google and other search engines being confident in your location, meaning you want to avoid any incorrect information. Your Google My Business information can also give Google important indicators about what kind of care you offer, and who can benefit from seeing you. If you are worried about the presence of incorrect information online, or you feel unsure of what you need to do to boost your SEO, we are ready to help!
What Information Should You Have On Your Google My Business Listing?
Your Google My Business information can make relevant details about what you do, and where you are, more easily available to people searching online. While it may seem obvious, it is worth pointing out that you should be careful to avoid any typos, and to change your Google My Business page if you change your office name, or move to a new location. If you want to prioritize a specialty at your practice, you can refer to it in your Google My Business page.
Understanding The Importance Of Your NAP
Your NAP can be crucial to your efforts to reach local people. NAP refers to your name, address, and phone number. If there are inaccurate records of these, Google can become less sure of your information, and your ranking can be dragged down as a result. Simply creating new pages, or updating your website, can feel sufficient, but you should take the time to make sure old addresses, names, and numbers are corrected if they are still accessible online.
We Can Help You Identify Areas Of Improvement That Help You Promote Your Practice Online
Are you worried that old information is hurting your ability to reach people online? We can help you address problems like this, which can impact your SEO. You can also count on support when it comes to the look and function of your website, the creation of useful content on your site, and even your social media activity!
MDPM Consulting Can Help You Understand, And Use, Google My Business
If you are searching for support with your online marketing efforts, MDPM Consulting can help! We can give you important support to help you make more people in your area aware of your practice, and what you can do for them. If you want to learn more, you can talk to us by using the contact information provided below.
Is your Google My Business page current? What can happen if old information is still listed? Please contact us today and let us help you! Email MDPM Consulting at info@mdpmconsulting.com, or call us at 972-781-8861.