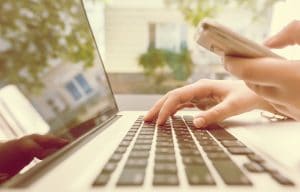 Google recently dropped a piece of news that's huge for business owners. The "business description" portion of Google My Business profiles is now back. That means that you can update and manage the description of your business that appears when people find your business online. This gives you the opportunity to describe yourself and add flare to your business's online presence. And while you're at it, the description update isn't the only thing part of Google My Business that has changed. Now is the time to check your Google My Business profile and get up to speed.
How Does This Change Affect Me as a Business Owner?
Before this most recent change, you didn't have the ability to describe yourself as a business. Now, you can share your story and what makes your business unique with potential clients and customers. Any opportunity for you to shape the content that appears about your business online is huge. This is your chance to grab users' attention in a digital and direct them to your website or the physical location of your business.
Make Sure You Follow the Google My Business Guidelines for Business Descriptions
Of course, Google will still review and approve your business description. That means that you have to follow the Google My Business guidelines for your profile. You should use this space to include a brief description of your business and your offerings. It's important to stay away from specifics on prices or promotions — anything that sounds too ad-speaky. You should also avoid including links, and the character limit for the description is 750 words. Based on Google's feedback, you may have to revise your description before it publishes.
Update the Other Aspects of Your Google My Business Profile
If the Google My Business profile is a new concept to you altogether, there are other areas of the profile to manage! The business description is a great start, but there's even more you can do to bolster your online presence. Take a look at sections like "Questions & Answers," "Booking," and "Menus/Services" to make sure this information is up-to-date and accurate. A helpful, thorough Google My Business profile helps new clients find the information about you that they need.
MDPM Consulting Can Manage your Google My Business Profile
Are you new to the Google My Business platform? MDPM Consulting can help. We offer professional management of your online presence, including your Google My Business profile. We can make sure your online presence looks as good as your physical presence. Don't miss out on this important opportunity to attract new business to your practice. To learn about all of the services that MDPM Consulting offers, contact our office in Dallas, TX at 972-781-8861.