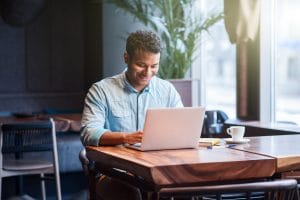 What will a visitor to your site be interested in finding, and what kind of questions led them to your page? These are important questions to address if you want your online presence to effectively promote your practice. Simply providing relevant content, and a way to make an an appointment, can be insufficient if you want to maintain an effective dental marketing strategy. We can help you understand the value of recognizing the intentions and interests of potential visitors, and creating original content that will satisfy them. In addition to making your site more attractive to search engine algorithms, this can make your services more appealing to people.
The Importance Of Understanding What People Want When They Visit Your Website
If someone is unable to find useful information on your website, they are likely to leave, even if your dental practice can help with a problem that they currently face. Because of this, you should recognize the importance of supplying relevant content to people, not just content. Improving your user engagement can actually boost your SEO, which means more people are likely to find your practice during future online searches.
Creating Original Content That Can Appeal To Site Visitors
The blogs on your website give you important advantages if you want people to find you. One benefit is simply that you create more links, meaning there are more pages for search engines like Google to find, and share. To make the most of these posts, you need to consider the quality of your content. If your posts are not original, or if they are written to appeal to an algorithm instead of visitors, your SEO can suffer. We provide original content on an ongoing basis, with an emphasis on producing posts that are relevant to people who are seeking the kind of treatments and support you offer at your practice.
How Can You Make Sure That The Right People Are Finding Your Content?
Your goal with a website for your dental practice is to turn site visitors into patients, right? Because of this, you can gain little from site visitors who live too far away to reasonably make an appointment. Your website and your content can be created with the goal of reaching local people. This focus on better local SEO can make your marketing efforts more practical, and more useful to you.
Are You Ready To Provide Better, More Effective Online Content? Talk To MDPM Consulting!
You can count on important support from MDPM Consulting – in addition to creating and designing a website for your practice, we can help you by creating content that attracts users, and helps you expand your reach. For more information, you can talk to us by using the contact information provided below!
Are you providing website content that satisfies potential visitors to your page? Please contact us today and let us help! Email MDPM Consulting at info@mdpmconsulting.com, or call us at 972-781-8861.