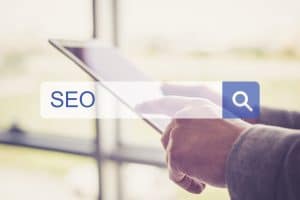 It can be hard to maintain an effective online marketing strategy if you are unsure of how to target people in your area. After all, the most important online visits you receive are from the people who live close enough by you to visit your practice. There are a few issues that need your attention if you want to more effectively promote yourself to people near you. You need to make sure your NAP is consistent, both on your site, and other websites that include your information. You also need to consider how your posts and your website can boost your local SEO.
What Is NAP, And Why Is It Important?
NAP is an acronym that refers to your Name, Address, and Phone Number. Your NAP should always be accurate on your website, and you should make sure any site that lists your information is updated when any of these three change. It may seem like a small detail, but a consistent NAP helps Google and other search engines confirm where you are located. When search engines are confident that they know where you are, they are more inclined to refer to your practice when someone in your area performs a search that concerns dental care.
Understanding The Importance Of Locally-Focused SEO Efforts For Your Practice
Local SEO efforts work to encourage search engines like Google to rank a site more highly for people near a specific location. For your dental practice, this means making your site easier to find for someone in your city, or a nearby area, who might be looking for dental services. The "right" approach to SEO can change over time, as algorithm updates can shift priorities. With that said, an SEO strategy that focuses on your area, and on providing useful content for visitors, can be consistently beneficial. Putting in the effort to create a better user experience creates better interactions with your site, and can make you seem more valuable by Google's standards.
We Can Help You Build An Effective Digital Marketing Strategy, And Attract New Patients
It can be hard to maintain an effective online marketing strategy over time. Competing practices can begin promoting their own websites, changes in technology can make your website appear outdated, and algorithm updates can cause once-beneficial behaviors to become unhelpful. We offer dedicated support for your online marketing needs by keeping up with the kind of changes that can alter the digital landscape in meaningful ways. When you have consistent support, you can continue to see value in your web presence.
MDPM Consulting Can Help You Use Your Online Presence To Connect With People In Your Area
MDPM Consulting is ready to help you make better use of your website and social media activity, and make effective use of your online efforts. To learn more about how your NAP and your local SEO activity can help you grow, reach out to us via the contact information listed below.
Are you ready to learn more about the roles NAP and local SEO play in effective online marketing efforts? Please contact us today and let us help! Email MDPM Consulting at info@mdpmconsulting.com, or call us at 972-781-8861.