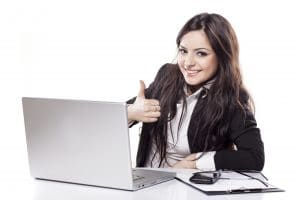 Many modern sites are relying on video banners to greet visitors to their home page. One of our clients, Dr. Cabal, now has a video banner on his site, which quickly introduces people to his practice. The right video can be a great addition to your website. In addition to giving your page a modern, advanced feel, it can be a great way to let people enjoy a glimpse of your office. It is worth noting that some videos are better than others for your banner. We can help you update your online presence as part of a strategy to improve your digital marketing efforts.
What Makes A Video Effective For Your Front Page?
A video that shows off your modern, friendly practice can help people feel an immediate connection with you. Because you want this first impression to be a favorable one, you may want to have the video shot by a professional. One feature you should avoid is using a video with sound, meaning interviews and voice-overs should be avoided. While video interviews can be effective on pages meant to introduce people to you and your staff, a video with sound on your front page can interfere with your site's ADA compliance.
Keeping Up With Changing Website Features Can Help You Keep Your Online Presence Fresh
The start of a new year can be a great time to refresh your online presence with a newer, more modern look. Because we track changes in technology, and trends in website design, we can offer great support in your efforts to upgrade your online presence. We can help you see the appeal in new trends, like the use of video banners, while helping you avoid mistakes that might hurt your site's SEO.
MDPM Consulting Can Help You Enjoy The Benefits Of A Modern, Well-Made Website For Your Practice
MDPM Consulting is ready to help you improve your online presence with an attractive new website design, or by developing a brand new site to help you promote your practice. If you are ready to enjoy the benefits of a more attractive and SEO-friendly website, use our contact information below to learn how we can help you!
Are you ready to enjoy a more modern, and more effective web presence? Please contact us today and let us help! Email MDPM Consulting at info@mdpmconsulting.com, or call us at 972-781-8861.